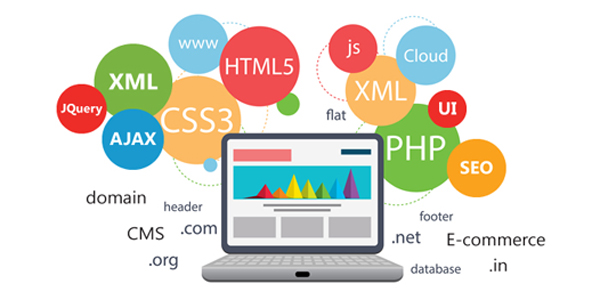 Thanks to the advancement of technology and the global adoption of the internet, businesses and consumers have become even more interconnected. It is no longer a surprise that most businesses are making a conscious effort to improve their online presence. As a result, the demand for web development services has been on the rise for several years.
Web development services provide a range of solutions to business owners to improve their internet presence, such as UX design, IT services, and cybersecurity, to name a few. Also, web application development services play a great role in improving e-commerce businesses, whether small, medium, or large enterprises.
Web Development Aids in Search Engine Optimisation
According to an article by Investopedia, Search Engine Optimisation (SEO) is considered an essential component for e-commerce as it serves as a digital marketing tool. However, SEO is not enough to improve your online presence because it will not work without the proper web design elements.
Web design elements influence how content is published on a website, which affects how most search engines find websites. This means if you have an excellent SEO strategy and exceptional web design elements, you will have a greater chance of ranking on the top page of search engine results.
Web Development Helps Create a Great Impression
According to reports, 75% of internet users judge the credibility of a business by the design of their website. Also, 94% of first impressions of a website are design related. These statistics are alarming, especially for businesses that do not have excellent websites. It can mean that a significant percentage of their customer base will have a negative impression on their business and may lose them.
Fortunately, web application development services provide a solution to this predicament. Web application development service is important because it helps you have an appealing website that creates a great impression among internet users visiting your page. Users will not avoid your page, and you will not miss out on leads and future customers.
Web Application Development Improves the Customer Experience
When it comes to website experience, the standards of internet users nowadays are extremely high. According to reports, 8 out of 10 online users are less likely to return to a website if they had a bad experience. Nearly 50% of users expect a maximum loading time of two seconds per website page. This means you should prioritise improving the customer experience.
Through the help of web application development, your website will become efficient, which in turn improves the customer experience. For instance, the loading time on properly developed web sites is much faster than those of websites that are not optimised. It will also provide better site navigation.
Stay Ahead of the Competition
E-commerce is increasing every year, and it shows no signs of slowing down. It means that competition will increase, and your market share may reduce unless you apply proper web development.
Your website will not be outdated by acquiring excellent web development services and performing better than your competitors. It will help your website stand out from the competition and ultimately make your business superior.
Conclusion
Your website is an opportunity for your e-commerce business to showcase your products and services to internet users who can be future customers. This is the reason why you should undoubtedly consider web development services. Check out a reliable and trusted web development firm today, and take your business to new heights.