Is your child going to give a math Olympiad? Is he studying in class 5 and you, being a sincere and responsible parent want to prepare him for upcoming competitions in his life? But you don't know how to do it? Then the International Math Olympiad is there for you.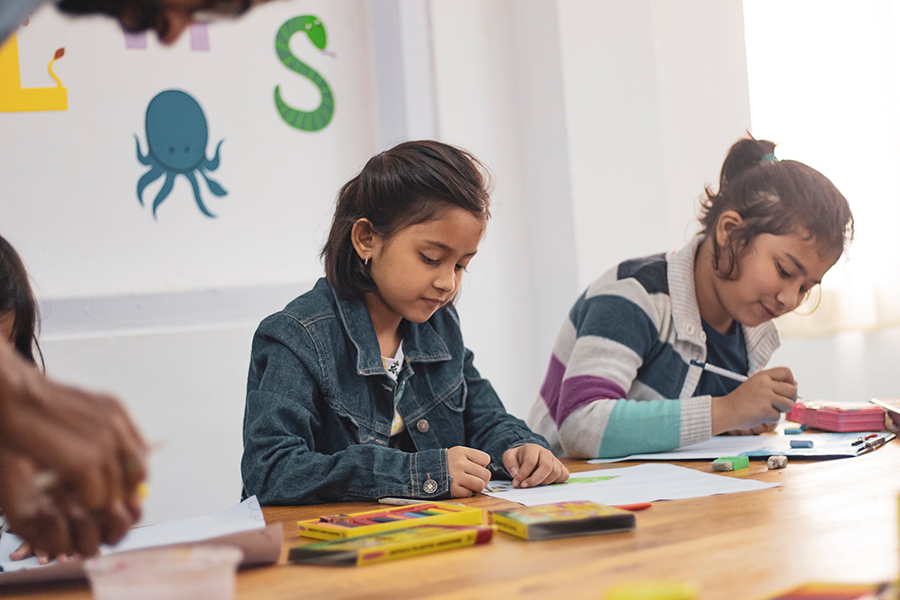 Olympiads are exams conducted at the national and international level to test the higher-order thinking skills among the students. There are many different organizations that conduct their own Olympiads, but they all have one thing in common that they test the analytical skills of the students, who are at the same academic level. Olympiads are conducted in many disciplines for classes 1 to 12th. International Math Olympiad is one such exam that tests the participant's math skills.
If your kid is in 5th standard and he is going to take math Olympiad then here are some sure shots for the ' Olympics of the math '-
Setting the mind- it is the very first step to prepare for Olympiad. It is challenging for the parents to make a ten years old kid to take the Olympiad seriously. Remember it is not a regular school exam. Olympiad tests the analytical skills and so one has to be ready to look at the same mathematical problem in a different way.
Prepare according to syllabus-
The syllabus précises our efforts. The syllabus for the Olympiad is same as that of the school syllabus for class 5th. Generally questions based on the following topics are being asked in the exams, the topics are-
IMO syllabus for class 5
Section 1: Logical Reasoning
Alphabet Test

Analogy & Classification

Coding-Decoding

Geometrical Shapes

Direction Sense Test

Logical Sequence of Words

Mirror and Water images

Puzzle

Patterns

Rankings
Section 2: Mathematical Reasoning
Numerals

Number names and sense

Computation operations

Fractions & Decimals

Conversions

Geometrical shapes & Solids

Angles

Perimeter

Area of rectangle and square

Symmetry

Data Handling
Section 3: Everyday Reasoning
Higher Order Thinking questions based on section 2
Section 4: Achievers Section
Take your school classes seriously-
The syllabus for the Olympiad and for class 5 are same. Therefore you need not to put any extra consciousness for the exam. Concentrating in your school classes will ease your efforts.
Seek help from your teachers-
Your math teacher will be the best coach for the 'olympics of the math'. Ask for the help, especially for the topics which are difficult for you to understand. The parent-teacher-kid trio can win any challenge.
The Papers-
Previous years question papers and the sample papers will give you an insight about the style of the exam. If possible solve at least one model question paper daily. Analyze the self-checked result and discuss it to your parents and teachers to improvise further.
Study Material-
Although the syllabus for Olympiads and your regular school classes are same but limiting yourself to N.C.E.R.T books can limit your chance of success. Other options available for you are-
MTG class 5 workbooks.

SOF Olympiad Trainer Mobile Apps.

Olympiad skill development System

Magazines etc.
The richness of your study material will be helpful to clear your concepts and diversify your thinking skills.
Awaken the Einstein Within-
Awake the curiosity within your child. Link the mathematics to day to day practical applications. It will be fun. The practical implications, in turn, will motivate your child to take interest in theory classes as well.
Look for the Achievers-
If possible, contact to those students who have made it in previous years. Even failure matters; so even if someone who could not make it talk to him about the mistakes he committed. Remember every experience matters!
Take it Relax-
It looks weird! But yes it is true. Any undue pressure will only increase the unwanted load on your child's 1.5 kg brain, Affecting his performance. Give your child his time; motivate him to engage in outdoor sports and of course! Take a deep sleep.
Fuelling the Mind-
Olympiads is not just an exam. It is a training ground for future competitive exams. IMO is a race. A race where each participant tries to excel other. To win the race it is important that your brain should be healthy and so a healthy diet is important. Foods rich in omega-3 fatty acids such as almonds are superfoods for the brain.
Practice! Practice! Practice!-
Mathematics is all about practice. "practice makes the man perfect". Practice for the difficult topics. Practice for the sample papers. Practice for the previous year's question papers. Practice for the practical applications of math, and you will be a perfect mathematician.
Maths is everywhere and olympiads give participants eyes to look at it. Above mentioned points will definitely help you to excel in the math Olympiad.