Having a good credit score can have a whole host of benefits to your financial life. Your credit score is a number that reflects your credit worthiness. A lower credit score can mean you've had trouble handling your credit in the past, been declared bankrupt or received a County Court Judgement. Whatever the reason for having a low credit score, you make be looking to increase it. The guide below has been designed to help you to start rebuilding your credit score or get a credit history in your name.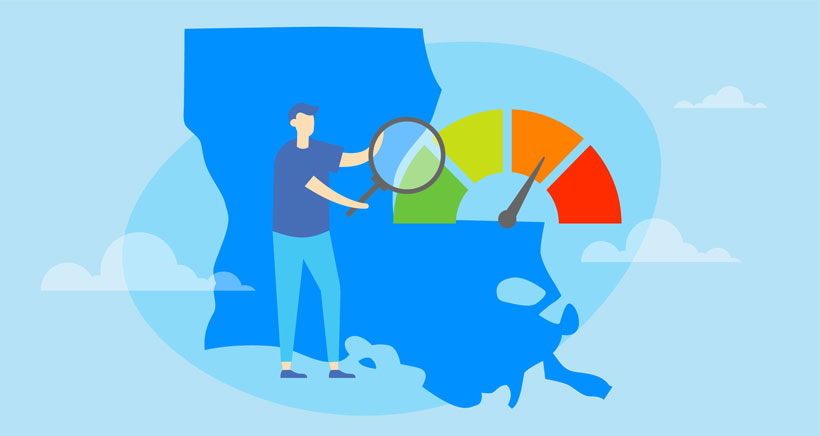 Why does credit score matter?
More people than ever are choosing to get finance or credit. The UK car finance industry has been more popular in recent years, but most lenders will require you to pass a credit check before offering you finance. A better credit score can mean easier acceptance rates, lower interest rates, and higher credit limits. Lower interest rates can help to save you money as you don't pay more than you need to interest. Car finance lenders can use higher interest rates to help secure the deal if you have a poor credit score. If you're thinking of taking out car finance, credit card, personal loan, or mortgage, it's best to consider improving your score first before you start applying.
How to improve your credit score
Having a bad credit score can be disheartening but it's good to know that you can start to rebuild a credit score. It can take time to form new financial habits, but the benefits of a good credit score can be unbeatable.
Check your credit file
Before you commit to getting a car or mortgage, its best to know where you fall on the credit score. First, you can use a free car finance check to see how your credit is doing being you start to rebuild. You should then take a look at your full credit report and make sure all your information is accurate and up to date. Having incorrect information on your credit report can be negatively impacting your score. You can also check the applications you have made for finance or credit, and you should make sure they all look correct. If not, you could have been the victim of loan fraud in your name. If you need to make any changes, you can contact the credit referencing agency who provided your credit report.
Build a credit history
It's a common misconception that having no credit history means you have good credit. However, without any evidence of credit, lenders don't know what type of borrower you will be. You should try to get a mobile phone contract in your name and pay for it monthly or you could consider a credit building card to make small purchases each month and pay them back in full.
Keep credit usage low
While you're trying to rebuild a credit score, you should try and keep your credit usage as low as possible. If you have high levels of existing debt, it's best to try clear this first and then start to build new financial habits. Where possible, you should try to use around 50% of your available credit limit or under 30% if you really want to excel in your finances.
Pay bills on time
One of the biggest factors that can affect your credit score is your ability to make repayments. Making payments on time and in full can help to increase your credit score. Keeping on top of your bill can show lenders you are a responsible borrower and capable of handling credit.
Prove where you live
Many lenders use the electoral roll to help verify where you live. When it comes to getting things like car finance, its important for the lender to know where the vehicle will be kept. The electoral roll doesn't directly increase your credit score but can help confirm you are who you say you are and can be traceable. Lenders don't tend to favour those who move around a lot so it can help to have a fixed address that can be verified.
Don't apply for new credit
When you're trying to increase your credit score, its best to avoid taking on any more credit. Making multiple applications for finance in a short space of time can harm your credit score and it can look like you're desperate to get approved. Lenders also look at the credit you have available so it's best to stay clear of taking on any newer credit whilst you're trying to get to a better credit situation.